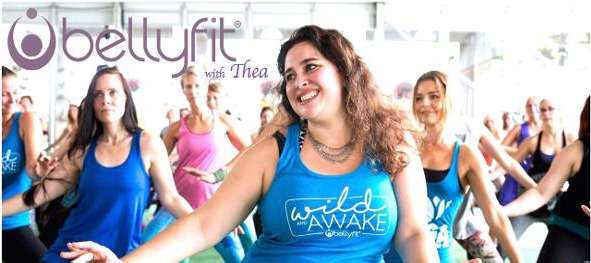 Bellyfit®

is a complete one hour workout designed for women. It incorporates Bellydance, African dance, Bhangra, and Bollywood, followed by Pilates and Yoga inspired floor work. Ancient wisdom meets modern fitness in one transformational hour. Bring tennis shoes, a yoga mat and water.
Morning Class in La Crescenta
Bellyfit® with Thea
Mondays 9am
3931 Lowell Ave., La Crescenta, 91214
Class is free to YMCA members
FREE WORKOUT VIDEO
Bellyfit® in Jamaica with Alice Bracegirdle
Use this link to access all 4 parts of an hour long Bellyfit routine with founder and CEO of Bellyfit®, Alice Bracegirdle. Video was filmed in Treasure Beach, Jamaica.