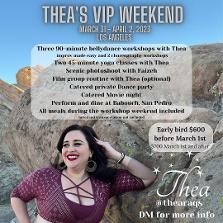 Thea's VIP Bellydance Weekend is coming up!
March 31-April 2.
Contact Thea
for more info and to get your name on the VIP list
Thea's music
A sampling of Thea's music is now on Spotify! Listen here
Stream or download all of Thea's music at missthea.bandcamp.com

Miss Thea is on most streaming platforms. Find Miss Thea in an artist search.
On-Demand Classes with Thea
Free trial available!
Become a subscriber on Patreon.com/missthea for access to all of Thea's pre-recorded classes.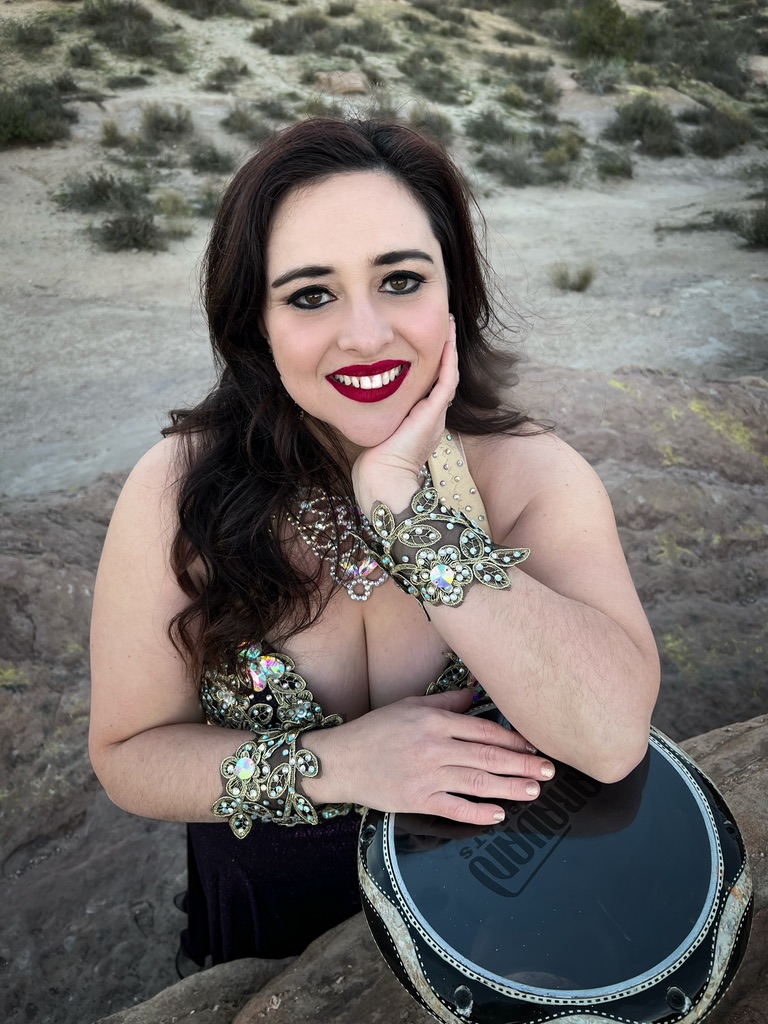 Upcoming Events
Thea performs 2-3 times a month as a house dancer at Babouch in San Pedro
shows at 6:30pm and 8pm
call restaurant for reservations (310)831-0246
Thea's next show:

Saturday, March 4th
Thursday, March 16th
Thea's VIP weekend, March 31st through April 2nd - contact Thea for details
April 2nd, 2023 - 6pm at Babouch, San Pedro
Thea's VIP Bellydance Showcase
call the restaurant for reservations, specify showcase seating
April 16th - 6pm at Babouch, San Pedro
Thea will be a guest dancer for ShimmyShowcase
Call the restaurant for reservations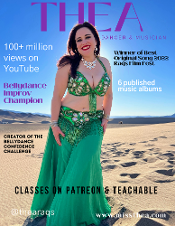 Hire Thea for your next event
bellydance shows
private parties, birthdays, weddings, bridal/baby showers
all performances are family friendly, no nudity
bellydance classes
private lessons, small group classes
ladies night, champaign and shimmies, tarot readings available
coaching for performance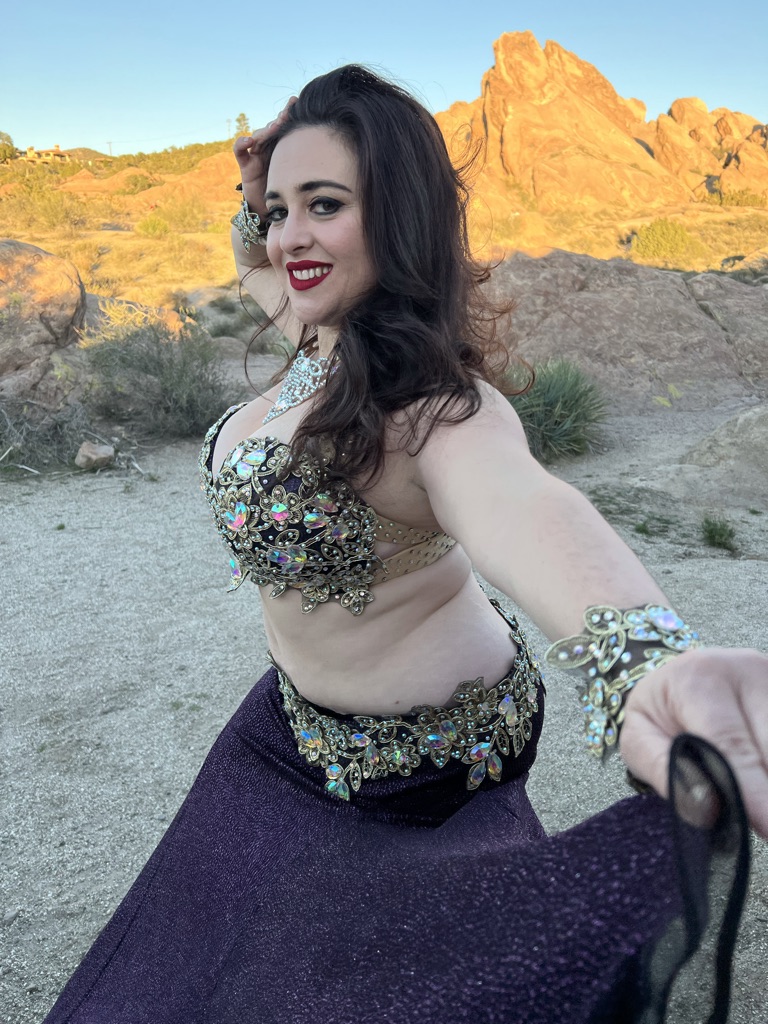 Links:
Thea wears clothing and costuming primarily from Melodia Designs, Sufel Boutique, and Turquoise International