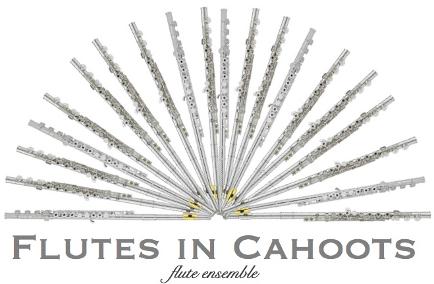 Flutes in Cahoots is not currently in session. For more information on this ensemble, contact Thea.
"Flutes in Cahoots" is a group of advanced level teen and adult flute students who perform together as part of "Miss Thea's Music Studio" in La Crescenta. Our musical selections are from all different classical eras including from living composers, ranging from well known to obscure. Members have included top performing local high school students and adults returning to music studies. Members of Flutes in Cahoots have also performed as part of the elite Glendale Youth Orchestra (GYO) and Verdugo Young Musicians Association (VYMA) and received various awards such as music scholarship from the Eagle Rock Alumni Association.

Thea Komen is the director of Flutes in Cahoots, flute ensemble. She holds a master of music degree and has been teaching flute and piano since 1997.